Founded in 2011, the Flynn Law Firm is an African American law firm that has been providing outstanding legal services to criminal defendants in the greater Washington, D.C. area. Rex Flynn is licensed to practice law in Virginia, Maryland and Washington, D.C. but practices primarily in Northern Virginia (Fairfax, Arlington, Falls Church, Alexandria, Prince William and Loudoun Counties).
If you have been charged with a crime in the Washington, D.C. area, contact the Flynn Law Firm, today!
Arlington Office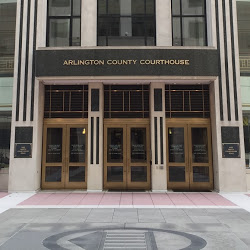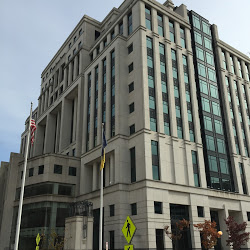 The Flynn Law Firm has two separate offices, with locations in Arlington and Fairfax County. The Firm's main office is located directly across the street from the Arlington Courthouse at 2111 Wilson Boulevard, Suite 700-F. We are located directly across the street from the entrance of the Courthouse Metro, above the Bank of America. Visits are by appointment only. If you have made an appointment and need directions, please feel free to contact us. If you are running late, please call so that we can accommodate you (note that lateness of 15 minutes or more may require that the appointment be rescheduled). Street parking is available directly outside the office.
If you are traveling by public transportation, our office is directly on top of the Courthouse metro stop on the Orange line. When you are exiting the platform and going up the escalator, at the top of the escalator make a left and go up the short escalator on the left. Once at the top of that escalator, you will exit on to Clarendon Boulevard. Walk across the street, and you will see a Bank of America. The entrance to our office building is directly to the left of the Bank of America, through the glass doors and turning left. Once in the building, there is a concierge at the end of the hallway who will assist you to our office.
Fairfax Office

The Firm's Fairfax office is likewise not far form the Fairfax County Courthouse, at 11325 Random Hills Road, in Suite 360-A146. Visits are by appointment only. If you would like to schedule your appointment at the Fairfax office, please feel free to do so by contacting our main office at 703.310.7624.
We look forward to representing you for any legal situation you may be encountering. Please contact us for a free consultation.